Dean's Office
Welcome to the Dean's Office at Ohio State Mansfield.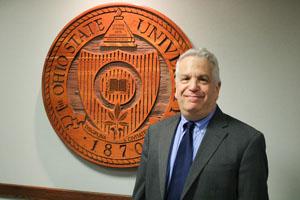 Dr. Eric Anderman, Interim Dean and Director
Eric Anderman is the Interim Dean and Director of The Ohio State University at Mansfield. He previously served on the Columbus campus as the Chair of the Department of Educational Studies and the Director of the School of Educational Policy and Leadership. Prior to his arrival at OSU in 2007, Dr. Anderman was the Associate Dean for Research and Graduate Studies in the College of Education at the University of Kentucky. He is a Professor of Educational Psychology. His research, which has been featured in numerous media outlets (e.g., CBS News, CNN, Dateline NBC, NPR, The Wall Street Journal), focuses on (a) adolescent risk-taking behaviors, (b) academic integrity (i.e., cheating), and (c) school violence.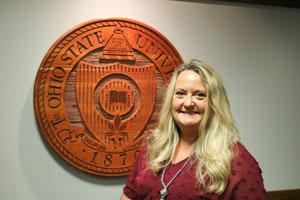 Dr. Dawn Kitchen, Associate Dean
Dr. Dawn Kitchen completed a bachelor's degree in Biology from a regional campus of the University of Wisconsin, a Ph.D. from the University of Minnesota's Department of Ecology, Evolution and Behavior, and a post-doctoral research position in the University of Pennsylvania's Psychology Department. She conducted her dissertation research in Belize, Central America on howler monkey vocal communication and her post-doctoral research on the social and vocal behavior of baboons in Botswana, Africa. Dr. Kitchen joined Ohio State in 2004. She is a Professor of Anthropology, holds a courtesy appointment in the Department of Evolution, Ecology, and Organismal Biology, and serves as the Associate Dean of academic affairs on the Mansfield campus. Dr. Kitchen has advised nine PhD and master's students, is the author of 25 journal articles and 10 book chapters, and the recipient of Ohio State Mansfield's Excellence in Scholarship, Teaching, and Service Awards. Dr. Kitchen teaches courses in Physical and Cultural Anthropology and Comparative Psychology. She and her husband live in Mansfield and their sons attend Mansfield City Schools and Ohio State University.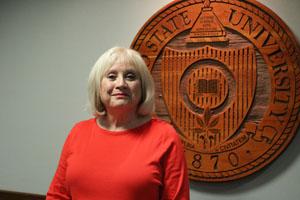 Shelly Frank, Executive Assistant to the Dean and Director
As Executive Assistant to the Dean and Director at The Ohio State University at Mansfield, Shelly directly supports the daily operation of this campus in all areas managed by the dean. This includes all departments and services that assist students, faculty, staff, our Mansfield Board, all Ohio State University offices, our alumni, our co-located campus, and the communities we serve locally and throughout northeast Ohio. Her previous experiences in banking and law have been valuable in this position. She also supervises our faculty services office staff.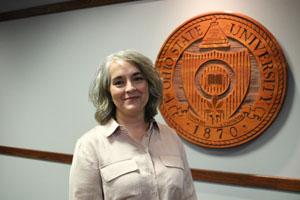 Cindy Wood, Director of Development and Community Relations
Cindy Wood is the Director of Community Relations and Development at Ohio State Mansfield, overseeing Mansfield's advancement strategies with focus on increasing resources to address the campus's programming and capital priorities. Cindy works at a high collaborative level with the community as the campus seeks to grow and expand stakeholder and community partner engagement. She brings 25 years of diverse experience in non-profit management, workforce development, and in the private sector. All of her work experiences had recurring themes of program innovation, community partnerships, and organizational change management.
Prior to moving to Mansfield in 2016, she served as the CEO of the Veterans Memorial Civic and Convention Center of Lima/Allen County, a performing arts and convention center. Part of her tenure included successfully lobbying for state legislation (HB 483) enabling Allen County Commissioners to increase lodging tax for operations and capital needs of the VMCC.
She is a graduate of The Ohio State University Fisher College of Business and Bowling Green State University. Her professional background includes workforce development partnerships with JFS/Allen County, as corporate training coordinator with a local two-year college onsite at Ford Lima Engine Plant, and as Regional Director with the local Girl Scout Council through its merger process. She served with the US Army Reserve from 1988 to 1996, serving with the 346th Psychological Operations Company in Columbus, Ohio as Psychological Operations Sergeant and Interrogation Sergeant.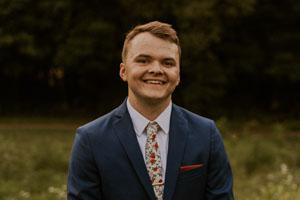 Kidron Stamper, Marketing and Communications Specialist
Kidron Stamper is a 2019 graduate of Ohio State Mansfield with a bachelor's degree in Psychology and is nearing completion of a master's degree in Public Administration and Leadership from Glenn College at Ohio State University. In 2020, he began working for the Mansfield campus in Student Life as the Student Engagement Coordinator. There he spent two years managing co-curricular programs for students of both Ohio State Mansfield and North Central College. In May 2022, he transitioned to a new role with the Mansfield campus as the Marketing and Communications Specialist. In this role, he activates all marketing efforts including recruitment, advancement, brand awareness, and more. He is responsible for many communications efforts, including social media, local/regional media relationships, website management, and more. When not on campus, he can be found spending time with his wife and newborn daughter or watching a Buckeyes, Browns, Guardians, or Cavs game.